Professional Acceditations
Membership of Professional Bodies
We are proud of our integrity culture. We aim to be transparent, straightforward, easy to work with and we aim to be our word. Whether you are renting, letting, selling or buying, you can feel assured that, in addition to our own commitment to the highest standards of integrity, Admiral is also licensed and regulated by the following professional bodies in the U.K.
Here are professional bodies, together with an explanation of its purpose and what this means to you as one of our clients: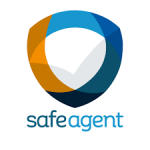 Admiral are approved members of the "Safeagent Letting Scheme". This scheme is the most respected and recognised scheme of its type, offering complete peace of mind for clients, who can trust us because we meet defined standards of customer service, are part of a Client Money Protection Scheme, have a written customer complaints procedure offering independent redress through an ombudsman, have current Professional Indemnity Insurance & have a designated client bank account.These requirements, and service standards, provide protection and security for all clients. Safe Agent is a mark denoting we protect our landlords and tenants money through client money protection schemes. This means that your money is safe and protected.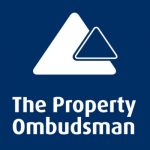 Admiral are members of The Property Ombudsman Scheme. As such, Admiral have registered a written procedure, outlining key steps in dealing customer complaints through a simple process. This means any issues you have will be handled quickly & fairly and you will ultimately have independent redress through an ombudsman.

All deposits are placed within the government approved custodial scheme. Deposits are not held by us but are submitted to the scheme itself. Each client can click www.depositprotection.com, enter their surname and deposit ID & check that their money is safe at any time. We believe this is the only transparent way to protect all our clients.

ADMIRAL RESIDENTIAL PROPERTY MANAGEMENT LTD is registered with the Information Commissioner's Office under registration reference: Z3234474. ICO upholds information rights in the public interest, promoting openness by public bodies and data privacy for individuals. This means that any client information handled by us is safe and secure.