Admiral Estates Unique "Online" Offer Registration Process
"Blending Tradition with Technology - to make things Better"
Fast, Fair & Transparent - Guarantees BEST Market Price  in SHORTEST Time Period:
Admiral Esta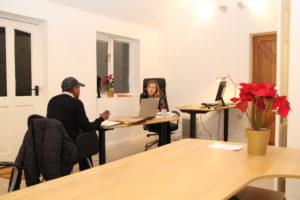 tes are proud to launch our exciting, internet based method of buying or selling property, which comes "tried and tested". Our system combines traditional accompanied property viewings with online "offer recording" technology to make the process of buying or selling "Fast, Fair and Transparent.
Buyers can place their offers securely, Online.
Offers receive instant acknowledgement  and all prospective buyers can track their progress on our website. Sellers can also keep instantly updated on progress by simply logging on to our site.
The buying  process is fair to everyone as all parties can see where they stand throughout the sale, so ensuring complete fairness  and removing unnecessary stress!
As sales reach their conclusion, any offers placed in the last few seconds extend the close of the online sale by 4 minutes, thus allowing a fair response time for all parties.
How It Helps Buyers and Sellers:
In high demand situations, towards the close of the sale,  there is often so much activity that many agents are simply unable to cope with logging /registering final offers.  This can cause a lack of communication which can be frustrating for buyers, who often feel ignored and bad for sellers who may not achieve best market price!
Admiral "Online" system instantly acknowledges every offer, no matter how many, and ensures complete fairness and transparency for all.
How it works:
Property listed as normal.
Viewings take place as usual.
Offers are invited from potential buyers as normal.
Final "Serious" Candidates are invited to our password protected  "Online Site" where they can record their  offers "ONLINE ONLY" (Please See our "Buy" Tab).
Property is listed for final offers over a one/two week period, depending on demand.
Property sale closing date and time counts down on screen and usually finishes at 7.30 pm on a pre-determined date.
Any last seconds "Snipe" offers received extend the close of the sale by 4 minutes to give all parties a fair chance to respond.
Final offers are accepted in minimum £1000 increments.
Confirmation of client offers are received by clients instantly on screen and confirmed by email in seconds.
All parties i.e. the seller and all potential buyers can see where they stand at all times.
The "Best and Final Offer" is selected, as usual, by seller from top online offers received - based on value, ability to pay and shortest time to completion.
Process Is FAST, FAIR and TRANSPARENT.
INSTANT COMMUNICATION  TO ALL PARTIES.

BEST  RESULTS GUARANTEED!!

REAL OFFICE - REAL PEOPLE - REAL  INTEGRITY - REAL SERVICE!
HIGH-TECH 21st  CENTURY SYSTEMS.
NO OUTDATED "DINOSAUR" PRACTICES.
NO HIDDEN DEALS.
Admiral Estates is an experienced, independent estate agency specialising in the sale and letting of properties in Cambridge and surrounding areas. Admiral Estates combine 20 years local knowledge and experience with state of the art marketing and an integrity culture. Our service is transparent, realistic and flexible. We aim to understand your needs and provide the best tailored, professional sales advice and service. We communicate quickly and accurately. We are Ombudsman registered. Staff are NAEA members. Ask for our Free Market Appraisal. No Sale No Fee. No Hidden Costs.
Our Offer:
We are proud of our "Integrity Culture". We say what we mean and do what we say
Free Valuations - Without Obligation
No Sale - No Fee
No Hidden Costs
Transparent, Professional & Personal Service
Accompanied Viewings
Prompt Feedback
Expert Local Knowledge
Free Floorplans
High Quality Property Presentation
High Quality Photography and Studio Production – to Professional Standard
Local Offices – Easy Parking.
State of the Art Internet Marketing
Members of The Property Ombudsman Scheme
Staff Membership of The National Association of Estate Agents.
Selling:
We choose to embody only the latest marketing methods and technology, coupled with exceptionally high levels of service to ensure that the best fair market price is obtained for you.
We chose to offer the highest standard of service to our clients, expected and demanded today. We aim to develop a clear understanding of your requirements and to develop a relationship of trust. We understand just how important this is when entering into the sales process.
Our name and reputation is only as good as our people. It is only by appreciating your needs that we can we provide you with the right solutions.