We know that Cambridge Property provides both high yields and good capital growth. So, we decided to acquire several buy-to-let properties in Cambridge using Admiral's property acquisition service, which had been recommended to us.
Admiral worked very hard on our behalf, locating suitable properties and also helping us obtain buy-to-let finance.
We now have a portfolio of  excellent investment properties in Cambridge.  Admiral were also able to provide good quality tenants very quickly, so we now have a secure income stream coming in.
We are happy to recommend Admiral to anyone.
J and A Damhus - Wales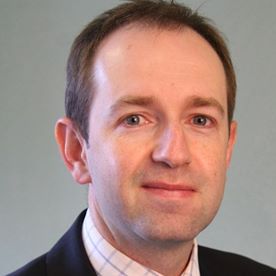 Q. Why did you chose us?      A. "During 2012 we decided to reinvest money on the sale of a UK property we sold when we left the UK. It became apparent that it was not that easy to arrange from outside the UK. We wanted to invest in Cambridge as we knew the area well and thought it would provide for a safe investment.
I tried dealing with some other agents in Cambridge during the time, but did not really get any personal service, nor did I get the impression that they understood or tried to cater for our specific circumstances. As it is a strong property market the competitors also came across as quite arrogant – they were only interested in easy sales.
After my first contact with Admiral it was clear that they had experience in dealing with clients living abroad and were willing to take a long term view and to take time to understand my situation and requirements. They were flexible in agreeing a scope of services. Over a period of time Merryl provided significant amounts of research specific to what we were looking for and provided sensible suggestions. Geoff was always a call away to discuss options or concerns that I had.
Once we decided to proceed Admiral managed the entire process in negotiating with the seller, refurbishing the apartment and managing tenants. The process has been effortless. If we decide to make further UK property investments I would not bother to consider other alternatives".
Q.  How we compare to the competition in your opinion? A. "The competition was not really interested in providing the full service that we required at the time or to get personally involved".
Q. What you like best about us?  A.  Personal service – I do not deal with an allocated agent that changes on a regular basis and only look at short term incentives.
 C.  Els
Partner in an overseas accounting and auditing firm.