Residential Sales and Lettings
Offering a Professional and Personal Service from the perspective that matters… Yours!
Get your FREE sales & lettings information pack today

WHY CHOOSE ADMIRAL ESTATES?
1
One of the only independents in the industry
2
High level operations
3
All our staff are degree qualified
4
20 years of experience
5
Local family run. Local knowledge
6
Quality and Experience
If you would like to talk to a member of our team, telephone 01223 891 227
THE SERVICES WE SUPPLY
Admiral are transparent, realistic and flexible. We aim to understand your needs and provide the best tailored, professional advice and service.
Admiral estate agents Cambridge are an independent, local agent offering a bespoke, specialist service for discerning clients. We combine 20 years local knowledge and experience with state of the art marketing and an integrity culture. Our services include: Property Sales and Lettings, Property Acquisition, Property Development and Renovation in Cambridge and surrounding areas.
OUR CLIENT'S THOUGHTS
Admiral Estates are a very good estate agents. Great expertise and a personal service.
I am happy to recommend Admiral to anyone!
C. Els.
Partner – Accounting and Auditing Firm
"Admiral Estates sold my property very quickly at a price point on  the upper end of the current market value range and above the value estimated by some larger agents at the time. I was extremely happy with the service and would not hesitate to recommend Admiral to anyone looking to sell their property quickly and at a good price."
R Thomas
Senior Project Manager
"Very good letting agent, professional, effective and approachable.  After previous encounters with awful agents in Cambridge I was really glad to find Admiral, who have looked after me very well throughout my tenancy."
Dr. Mary Esmyot
Doctor Addenbrookes Hospital
"Admiral Estates sold our property surprisingly quickly as it was advertised over a winter period just before Christmas. We were very happy with the high level of service, communication was excellent   as was the price obtained for us."
R H and T H, Linton
PROPERTIES FOR SALE
PROPERTIES TO LET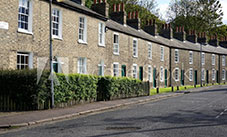 PROPERTY NAME
LOCATION
PRICE
PROPERTY NAME
LOCATION
PRICE
PROPERTY NAME
LOCATION
PRICE
MEET THE TEAM
Admiral are an independent company providing high levels of customer service and quality client relationships. Admiral employ tried and tested management systems and processes but we haven't forgotten the importance of close control and "the personal touch".  The Admiral team are here to look after your interests and provide quality support. Every member of our team is professionally qualified and a specialist in their field of operation.
Geoff Bowen
Managing Director
Merryl Bowen
Director
Sharon Rhodes
Accounts, Admin
Emma Fryer
Reception
Anthony Morley
Admin, Check In, Check Out, EPC's, Floorplans
Anat Joseph
Viewing Clerk, Check In Check Out Inventories, Floorplans
LATEST NEWS